The Best Android Games Of 2015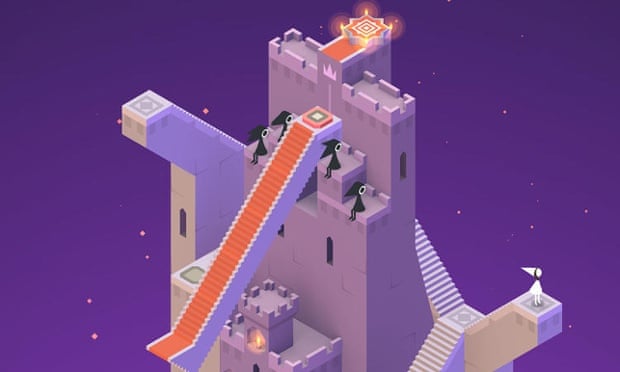 What we say: Beautiful puzzler
Monument Valley
won bags of critical acclaim in 2014, deservedly. It's a surreal shape-shifting game that sees you guiding a mysterious princess through a series of impossible-architecture levels by tapping and swiping. Short, but wonderfully sweet.
What we say: The original The Room was one of the best puzzlers on Android, and its sequel The Room Two continued the quality. "A physical puzzler, wrapped in a mystery game, inside a beautifully tactile 3D world," as its developer put it, this was carefully-crafted 3D puzzling with plenty of head-scratching challenge.
What we say: Clumsy Ninja was the best new character in an Android game this year, thanks partly to spiffing animation. His game is all about training the little guy to be a lot less hapless, from popping balloons and trampolining to playing basketball – with Clumsy as the ball. Joyful.
What we say: Telltale Games' Walking Dead games are gripping, polished adventure titles that adopt a TV-style episodic format to tell their stories. You'll want to binge-play them just as you might binge-watch the zombie-apocalyptic show that they're based on. And while I've chosen Season One for this roundup, Season two follows on perfectly.
What we say: Threes! might have been the most moreish Android game of 2014: a puzzler so simple in theory you wondered why no one had thought of it before. As it turned out, lots of people thought of it afterwards: there are hundreds of Threes! clones. But the original, adding 1's and 2's together, then 3's and upwards, remains the most addictive.
What we say: 80 Days sits in between books and games as a piece of work: a retelling of Phileas Fogg's journey around the world in 80 days, with an added layer of steampunk culture and technology. There's plenty of reading, but also plenty of decision-making as you plot a route and explore the cities along the way.
What we say: Right at the end of 2015, already-classic card-battler Hearthstone made its way from iPad to Android tablets. It's a deep, engrossing strategy game, but perhaps the best thing about it is the way it makes the genre accessible for newcomers too, with a well-designed tutorial.