Motorola Moto G 4G (2015)
Update: There's a new low cost Motorola on the market in the form of the Moto G (2014). So if you fancy the latest budget Android blower you'll want to check out the 5-inch, 4G enabled, quad-core 2014 edition - although it will cost you a little more.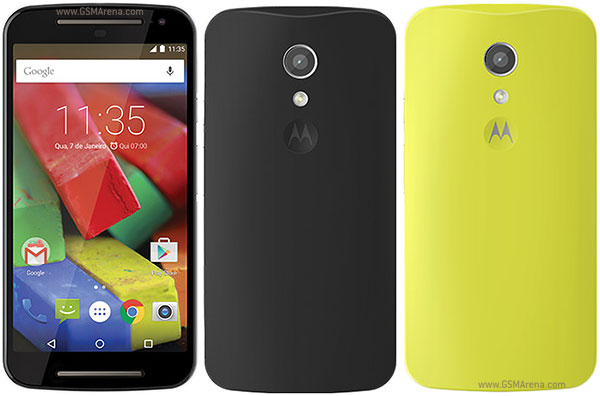 Motorola Moto G 4G Review
Motorola kicked off its global smartphone revival with the keenly priced Moto G handset, which was quickly followed by the 4G enabled Moto G 4G.
Both have since been replaced by the larger, 5-inch Moto G (2014) edition, although it will set you back a little more and the bigger screen may not suit everyone's tastes.
Specification
Built-in Memory : 16 GB
Rear Camera Resolution : 5 Megapixel
Battery Talk Time : 1 Day
Screen Resolution : 1280 x 720

Processor Core : Quad-core (4 Core)
MicroUSB Port
On the base is a microUSB port, while under the removable cover the only physical difference between the Moto G 4G and Moto G can be found.
Open up the 3G enabled Moto G and you'll spy a microSIM port on the side towards the top of the handset- but no microSD slot.
Now take a look at the Moto G 4G, and the microSIM port has changed to a microSD slot, with the new SIM location in the bottom corner of the handset.