Sony Xperia Z4
The future is nearer than you expect, and is better than you can imagine.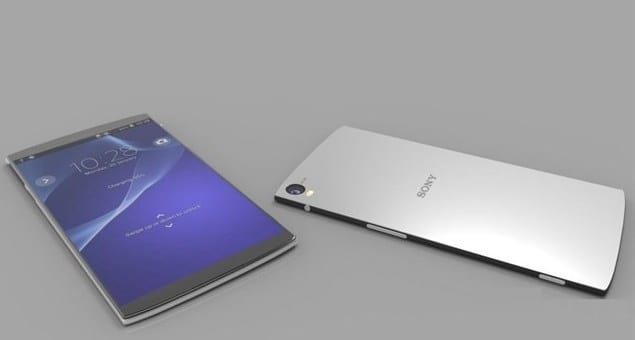 Xperia Z4: The hottest new smartphone on the block
The latest buzz in the online world is the much speculated Xperia Z4 smartphone from the house of Sony. And by the looks of it, it's going to be a beauty of a device boasting of unheard of specs and matching good looks. Now let us have a detailed
look on what the buzz surrounding the Sony Xperia Z4 is, and much more.
Many specifications
of the
Xperia Z4
are being highly rumored on the internet, leaving gadget freaks, Android fanatics and technology enthusiasts in general on the edge of their seats.
This has given rise to several rumored
specifications
which the Xperia Z4 might have. Some of the hottest and juiciest rumored specs are listed below.
Brilliant 6.3″ display: If rumors are to be believed, the Sony Xperia Z4 will sport an amazing 6.3 inch screen, which could easily be the best display used till date in any smartphone. It could use an ultra HD 4K resolution display, which is four times as rich as a Full HD 1080p display. Adding to this ultra crisp resolution, the Sony Xperia Z4 is also believed to have a scratch-proof Corning Gorilla Glass 3, for ruggedness.
Highly waterproof(upto 100m): We saw it recently with the Galaxy S5, and the Xperia Z4 is supposedly going to take waterproof to a new level. It is expected to have an IP68 standard for water and dust resistance, which means the Z4 will be easily protected by water splashes, and even on deep sea diving upto 100 meters. It is also expected to be highly dustproof and heatproof.
Fingerprint scanner: As security of sensitive data on smartphones is of prime importance, keeping this issue in mind, the Sony Xperia Z4 could most definitely have a fingerprint scanner/sensor for securely locking and unlocking the phone, using unique prints of your finger. This feature has been coming as a standard feature on recent high end smartphones as well, such as the Samsung Galaxy S5 and Apple iPhone 5s.
Massive 5000 mAh battery: Never run out of juice even on the use of the most heavy duty apps and graphics intensive games, with the large 5000 mAh battery on the Xperia Z4. Due to this large capacity, the battery should be a non-removable one.
27 MP Camera with G+ Sensor

: Sony has always been well known for the amazing cameras it uses in its premium smartphones, and the Xperia Z4 should continue this legacy, with a mind blowing 27 MP camera, capable of recording ultra HD quality videos and life-like pictures, and will also have integrated editing features within the stock

camera app. The back panel of the Xperia Z4 will also house a brilliant dual LED flash. For video calls and Skype conversations, the Z4 will also expectedly have a 10 MP HD front camera.

Android 5.0 Milkshake: The Sony Xperia Z4 is expected to come pre-installed with the future version of Android OS, ie, version 5.0 codenamed Milkshake. It is very less likely that the Xperia Z4 will come with Android 4. Kitkat, since it is likely that by the time the phone releases, a more advanced Android operating system will be developed by then.
Watch this space for more rumored specs which will be updated as the release date of the Sony flagship device nears.